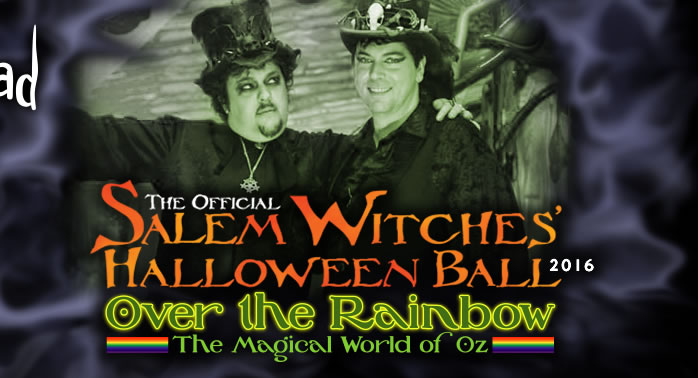 HOLY CRAP YOU GUYS.
Matt turned to me late last night after some research on homes and such to say, "I'm going to make you the happiest wife ever." I thought he was talking about a particular house (before this exchange, was checking out some homes in the area as we plan to buy sometime early next year, and he had shown me a pretty cool 1978 townhouse in a city not far from here that I really want to see in person), so I turned to his computer, expecting to see a listing. Instead, I saw this.
At first, I wasn't entirely sure what it was. It was an application, okay, for something in 2011. What is this, a guest form? Oh man, he has our vacation for 2011 already planned, haha. But why would that make me ridiculously happy? Oh wait, there's more. THE HAWTHORNE HOTEL 2011 HALLOWEEN REGISTRATION FORM… oh god. Oh GOD. WAIT. WAIT!!!
NO EFFING WAY!! The renowned Hawthorne Hotel in Salem, MA?! DURING HALLOWEEN/SAMHAIN?! You're kidding, right? RIGHT?!
Turns out, he was dead serious! We talked about the application, determined that I was going to submit it today (I did, a couple hours ago, heee!), then started talking about costume ideas. Fortunately, we have a year to come up with and design these, and considering where we're going to be — I mean, Salem on Samhain! — we really want to go all out. Before nodding off last night, we decided we're going to do something theme-y with us, then he said, "I should be a zombie astronaut." Hm. I need an idea to go with this that's better than "zombie alien." Psh.
Then we decided, since we're going to miss Halloween (and thereby, our anniversary) at the house, we'll go on a Halloween decoration shopping spree after coming back and buy a bunch of shit on clearance so we'll be prepared the following year. We really do want to do something huge for Halloween every year — it's probably our favorite holiday, and having an anniversary on that is just icing on the awesome cake. :)
So… yes. I am VERY excited, and can't wait for next year!!
You might also like: